Auto Accident Attorneys in Miami, Florida
Get The Compensation You Deserve After a Car Accident
At CHG Law, we take pride in our proven history of aiding clients in securing millions of dollars as compensation for auto accident injuries. Our personal injury lawyers in South Florida's Miami-Dade County excel in advocating for victims of auto accidents. We're dedicated to delivering competent legal assistance and championing our clients' rights.
You Don't Pay Unless We Win
Don't be held back by your injuries. Submit the form below to get the money you deserve.
Years of combined experience
Won for a victim in a car accident
How much you'll pay if we don't win
Maximize your compensation with our dedicated team of car accident attorneys.
Seasoned Personal Injury Lawyers in Miami-Dade County
We comprehend the physical, emotional, and fiscal hardships that auto accident victims endure. Our committed team at CHG Law is here to aid you throughout your auto accident lawsuit. We'll strive relentlessly to safeguard your rights, procure the deserved compensation, and guide you empathetically and proficiently through the legal proceedings.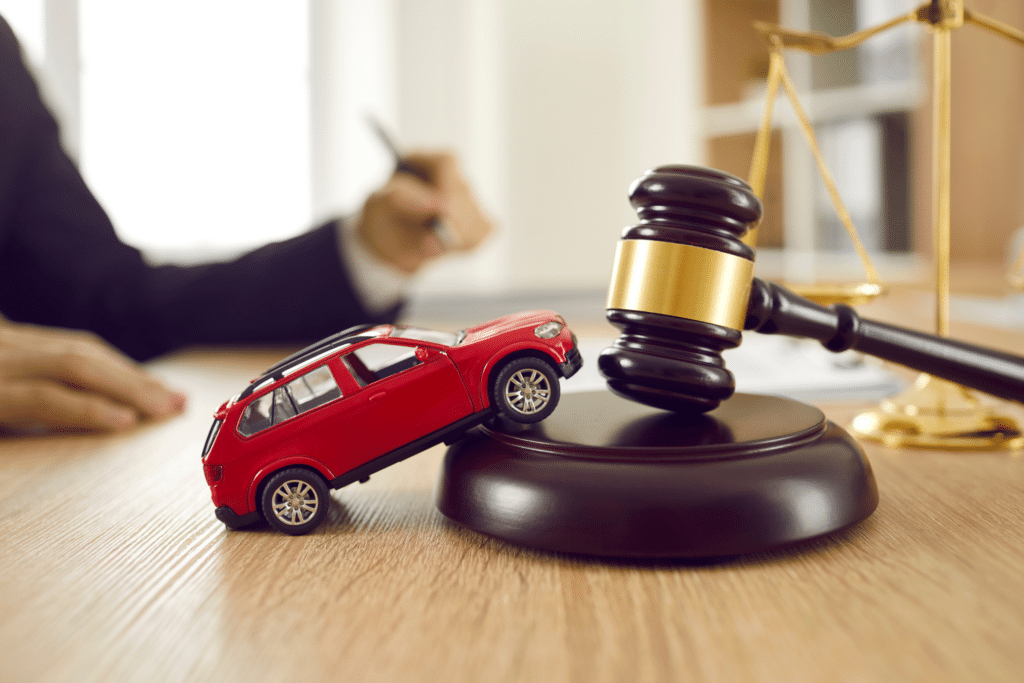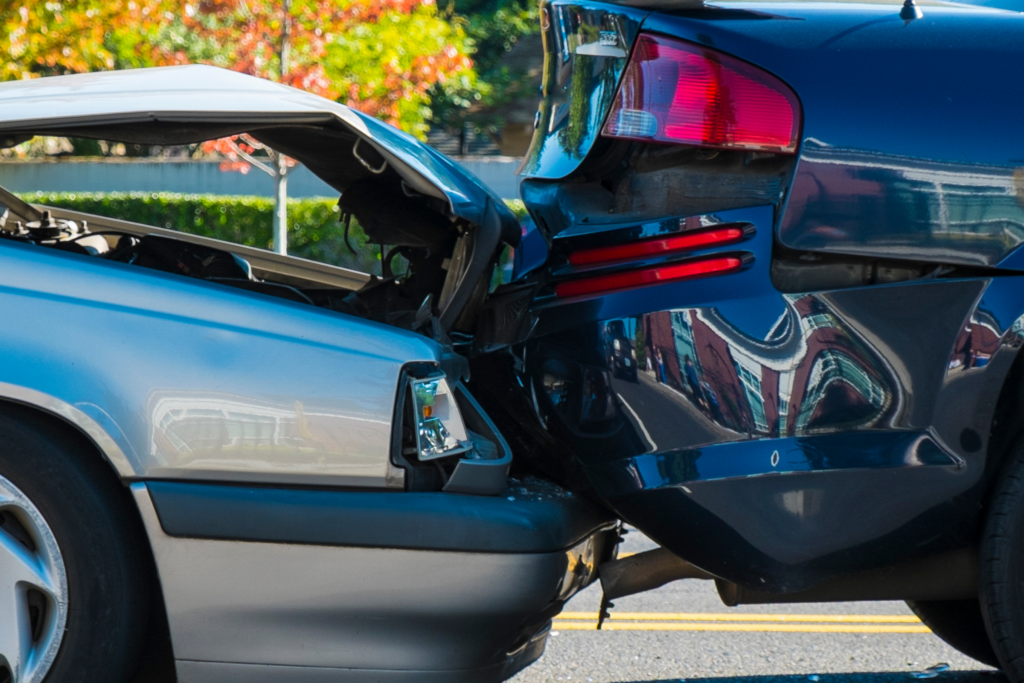 Extensive Understanding of Florida Auto Accident Law
Having years of practice in personal injury law, our attorneys possess a vast understanding of the legal intricacies pertaining to auto accidents. We ensure staying on top of the latest legal regulations for the state of Florida, enabling us to offer effective representation to our clients. Regardless of the factors involved in your auto accident— negligence, distracted driving, or otherwise— we're well equipped with the law experience to develop a robust case for you.
Reach Out to CHG Personal Injury Lawyers for Legal Advocacy
At CHG Law, our prime concern is ensuring that you secure the maximum compensation for your auto accident injuries. We're cognizant of the considerable financial obligations that may arise from medical costs, lost income, and continuing treatment expenses. Our committed group of lawyers will persistently advocate your lawsuit, hold the liable parties to account, and fight for full and fair compensation on your behalf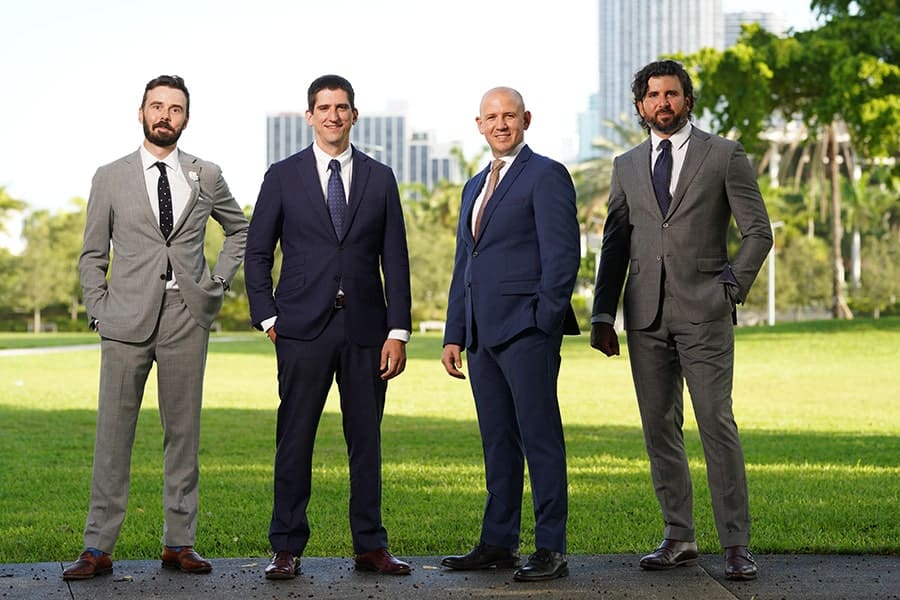 Don't take them on alone.And don't leave money on the table.
Don't take them on alone. And don't leave money on the table.
Get The Compensation You Deserve After An Accident
We will strive for compensation covering various facets of your auto accident injuries, including:
We'll resolutely seek compensation for your present and future medical costs, ensuring necessary treatment without fiscal stress.
Lost earnings and future earning potential
Our lawyers will strive diligently to recuperate the income you've lost due to your injuries, along with any future earning capability that may be impacted.
We understand the physical and emotional trauma caused by auto accidents and will endeavor to secure compensation for your suffering.
If your vehicle or personal belongings were damaged during the accident, we will seek suitable compensation for repairs or replacements.
Rehabilitation and therapy expenses
Our team will contemplate the impact of your injuries and seek compensation for any required rehabilitation or therapy costs.
Arrange a Free Case Evaluation with CHG Personal Injury Lawyers
Ensure your rights are safeguarded and your case is managed professionally by contacting CHG Law today to arrange a free case assessment. Our skilled team is prepared to hear your narrative, evaluate the merit of your case, and provide you with counsel throughout the legal process. Don't postpone seeking the representation you merit— let us champion your rights and assist you in obtaining the compensation you require to progress.
Here's how we make it easy to get the money you're owed after a car accident:
ACCIDENT INVESTIGATION AND EVIDENCE COLLECTION
Construct an ironclad case to uncover the true cause of your accident
Our team will meticulously investigate the accident to pinpoint who was at fault, gathering crucial evidence to bolster your claim. This encompasses crash reports, medical records and bills, insurance information, and any additional witnesses. You might be unsure about the compensation amount, but we have the experienced to determine it accurately. Your claim will be filed promptly and effectively, ensuring maximum compensation with minimal room for disputing the facts.
CLAIMS ASSISTANCE AND NEGOTIATIONS
Maximize your compensation through skilled negotiations with insurance companies
Recovering from an accident is already challenging; there's no need for you to struggle with insurance companies or navigate complex negotiations. We'll handle all communication on your behalf, reducing your stress and minimizing the risk of delays or disputes. Our seasoned attorneys aim to settle the case out of court, sparing you from a lengthy and costly trial.
LEGAL REPRESENTATION AND GUIDANCE
Fight tirelessly for your rights with unwavering courtroom representation
If your insurance company denies your claim, rest assured that we'll file a lawsuit and defend your rights in court. As your dedicated advocate, we'll keep you informed throughout the legal process and ensure you feel supported at every turn. Our primary objective is to secure fair compensation for your injuries and damages—nothing less will do.
You should feel protected by the legal process - not scared of it.

"Hiring CHG Law was the best decision I made. They took my injury case, got right on it, and resolved my case sooner than expected.
These guys are amazing!!! Igor answered all of my calls and texts and if he couldn't at that moment, he always called me right back. This law firm will be my lawyers for life… I highly recommend CHG for all of your legal needs."
We can't take the pain away.
But we can keep it from reaching your wallet.
We can't take the pain away. But we can keep it from reaching your wallet.
Meet the CHG Law team that'll fight for your full recovery.
Our promise: a faster, less stressful
claims process from start to finish
Our promise: a faster, less stressful claims process from start to finish
You won't pay a penny unless we win
We don't take on cases we're not 99% sure we can win. But if we don't win yours, you don't pay us.
You'll reach us when you need us
Call & email us. We're here for you every step of the way. When you have questions, we'll give you clear, prompt answers.
You'll focus on your recovery
Leave the stressful negotiations with insurance companies and trial proceedings to us. So you can focus on what matters: feeling better.
Frequently Asked Car Accident Questions
Every case is different. Some settle quickly, and others may take a long time. Our average time to settlement, including litigation, is 8.1 months.
Seek medical attention: Your health and well-being should be your top priority. If you are injured, seek medical attention immediately. This will not only help you recover from your injuries, but also provide important documentation of your injuries for your personal injury case.
Gather evidence: If possible, gather evidence at the scene of the accident, including photos of the damage to your car, the other driver's car, and any injuries you may have sustained. Get the names and contact information of any witnesses to the accident. Also, make sure to obtain a copy of the police report, as it will provide important details about the accident.
Contact a personal injury lawyer: Personal injury lawyers like ourselves specialize in handling cases like yours, and can help guide you through the legal process. We can advise you on your legal rights, help you gather evidence, and negotiate with insurance companies. Click here to schedule your free case review now.
No one working for an insurance company has your best interests in mind. Although they may come across as friendly and professional, they are primarily interested in settling your case as quickly and cheaply as possible.
Insurance companies profit by collecting premiums and minimizing payouts for claims. By agreeing to a settlement, you risk forfeiting your right to fair compensation. Once you sign a settlement agreement, you are unable to seek additional compensation at a later date.
To safeguard your rights and prevent costly mistakes, it is essential to enlist the services of an experienced personal injury attorney who can advocate on your behalf when dealing with insurance companies.

"If you want peace of mind knowing that you have a zealous advocate as well as a trust worthy lawyer who is representing your best interests, Igor Hernandez is your guy.
If I could give an additional 5 stars for this review, I would! I am extremely satisfied with my overall experience with the law firm of Cornish, Hernandez, and Gonzalez. Partner Igor Hernandez handled my case from its inception, and I appreciate that he always kept me abreast about my case throughout the entire accident and injury claim. He is competent, knowledgeable, and works diligently to achieve the best results for his clients. I highly recommend.

Connect With Your Auto Accident Attorney