DUI Accident Lawyer in Miami, Florida
At CHG Law, we are profoundly aware of the physical, emotional, and fiscal strain that injuries from DUI accidents can inflict on individuals and their families. Our commitment is to deliver legal counsel for victims injured due to the recklessness of intoxicated drivers. Our DUI accident lawyer team in South Florida are well-versed in managing cases related to personal injury, and have a remarkable success rate procuring compensation for clients.
You Don't Pay Unless We Win
You deserve to get the best quality of service without the inhibitions of money. Complete our form below to get started.
Years of combined experience
Won in a slip and fall settlement
How much you'll pay if we don't win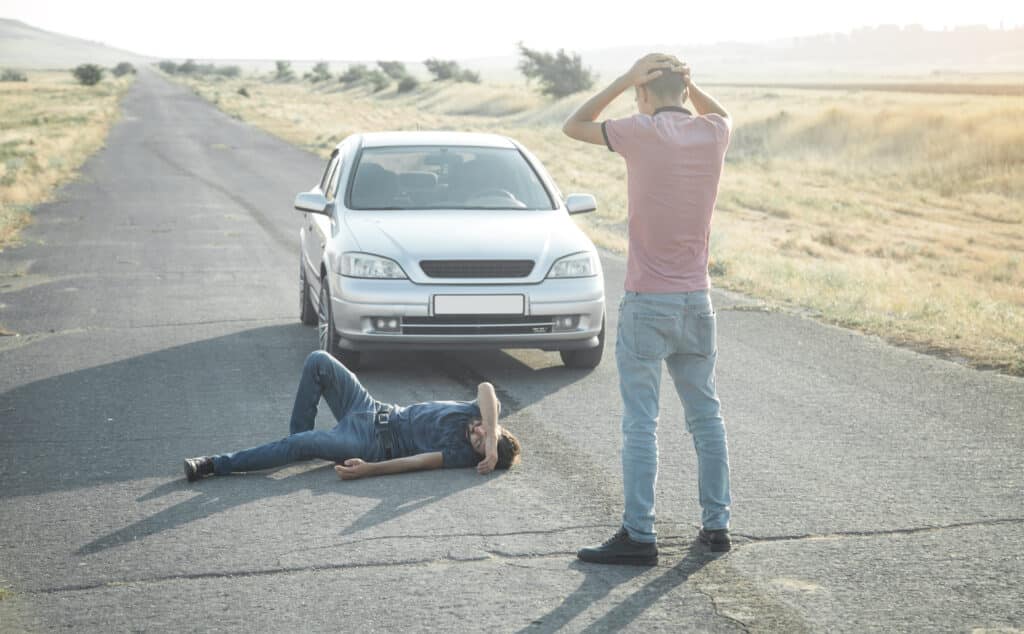 Devoted to Your Florida Case: DUI Related Injuries
We acknowledge the hurdles faced by victims of DUI related injuries, such as medical bills, loss of income, and the emotional distress linked to their injuries. The legal ensemble at CHG Law is dedicated to aiding and representing individuals injured by drunk drivers. We will accompany you through the legal journey, contending for the reparation you rightfully deserve.
Understanding the Law As A DUI Accident Lawyer
Our team of lawyers bring years of experience in personal injury law, including comprehensive knowledge of the legal complexities associated with DUI accidents resulting in injuries. We grasp the nuances of DUI laws and their application in personal injury cases. Our team stays on top of the newest legal advancements in Florida, empowering us to construct formidable cases for our clients and fight for the justice and compensation they are entitled to.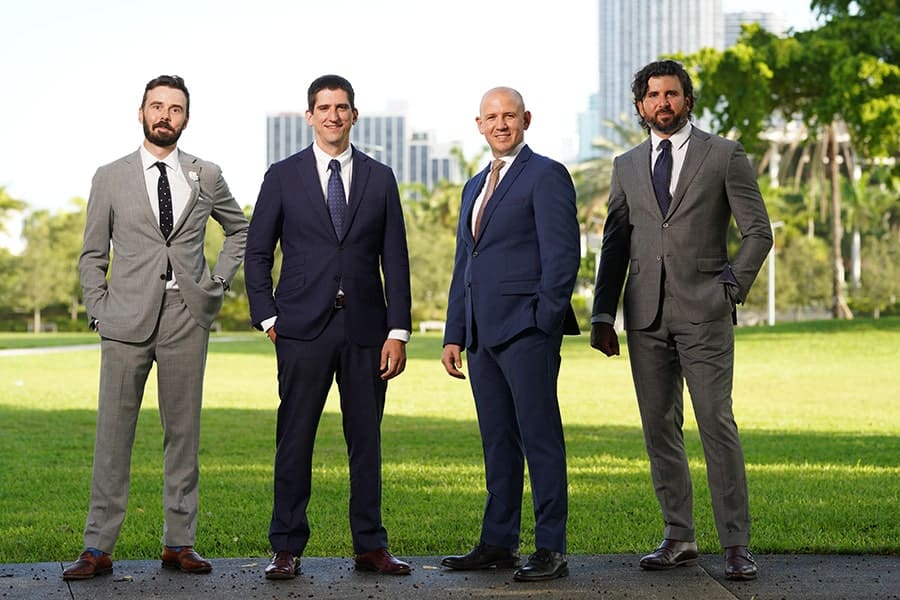 Optimizing Your Personal Injury Compensation
At CHG Law, our primary mission is to enhance the compensation you receive for injuries caused by DUI accidents. We comprehend the financial constraints and emotional anguish that such incidents can trigger. Our attorneys will examine your case, compile evidence, and work tirelessly to hold the liable party accountable.
We will strive for comprehensive and just compensation, covering:
Medical costs, inclusive of ongoing treatment and rehabilitation
We will vigorously pursue reimbursement for your current and future medical bills, ensuring you receive necessary treatment without financial strain.
Loss of wages and potential future earnings
Our attorneys will work diligently to recover the income you have lost due to your injuries, as well as any potential future earning capacity that may be affected.
Physical and emotional pain and suffering
We will seek appropriate compensation for any mental or physical pain or suffering you may have experienced during the incident.
If your vehicle or personal property was damaged in the accident, we will seek appropriate compensation for repair or replacement.
Other associated damages and losses
Our team will consider the impact of your injuries and pursue compensation for any necessary rehabilitation or therapy expenses.
Contact CHG Personal Injury Attorneys Today
If you've incurred injuries in a DUI-involved accident, it's essential to seek legal counsel promptly. Contact CHG Law today to schedule a free case assessment. Our competent attorneys will gauge the merits of your case, extend personalized advice, and fight robustly on your behalf. We recognize the consequences these accidents can impose on your life, and we're here to guide you through the legal proceedings and advocate for the compensation you deserve.
We Make the Personal Injury Claims Process Easy and Accessible for You, so You Can Focus On Your Recovery
Compiling the Facts of Your Case
Build a solid case backed by tangible evidence and substantial facts.
Thorough case investigation plays a critical role in solidifying the facts surrounding your case and boosting your winning chances. With us leading the way, you can be confident that we'll leave no stone unturned until we have the critical evidence needed to win your case. From police reports to public camera surveillance and present witnesses, we'll tap everything in our power to bolster the strength of your case.
CLAIMS ASSISTANCE AND NEGOTIATIONS
Maximize your compensation while minimizing stress.
Insurance agents are exceptional negotiators themselves, and they might try to sway you into accepting an undervalued compensation. With us by your side, you won't have to face them alone. We'll help counter their lowballing tactics and negotiate the best value for your case. We believe that no client of ours deserves mediocre compensation for their damages; we'll negotiate to the best of our ability to give you the compensation you deserve.
Thorough Legal Representation and Astute Guidance
Exceptional representation with a proven background of success.
Sometimes, a case may not go our way. The insurance company could be adamant about the compensation they want to bestow on your case, but we're equally stubborn. With a personal injury lawyer from CHG, you can expect a stellar outcome for your case. We'll take you with us every step of the way and ensure you're not lost in the confusing process.
Compassionate Legal Assistance and Unparalleled Representation
Testaments From Our Past Personal Injury Clients

"Hiring CHG Law was the best decision I made. They took my injury case, got right on it, and resolved my case sooner than expected.
These guys are amazing!!! Igor answered all of my calls and texts and if he couldn't at that moment, he always called me right back. This law firm will be my lawyers for life… I highly recommend CHG for all of your legal needs."
Tackle Your Personal Injury Case With Confidence. Our Team of Remarkable Attorneys Are Ready To Help
Meet our personal injury lawyer team that has won thousands and millions of dollars in compensation.
Start Your Claims With Our Personal Injury Lawyer Legal Assistance Process

Zero Outcomes; Zero Costs
To maximize outcomes, our personal injury attorneys only take cases that we are confident we'll win. However, instances may not always be the same. If we lose your case, you won't have to pay us a dime for the entire time we work with you.
Reach Our Law Office Easily
Our law firm has various contact channels, so it's easier to find and reach us anytime you need our help. Whether it's through phone calls, emails, or SMS, you can count on us to provide you with the best legal assistance you need — whenever and wherever.
Keep the Legal Groundwork Running
The entire legal process can be overwhelming. With an injury, moving around and keeping everything running by yourself might be hard. With our help, you won't have to leave your place unless necessary. We'll keep the groundwork running, so you can better care for yourself.
Frequently Asked Personal Injury Questions

"If you want peace of mind knowing that you have a zealous advocate as well as a trust worthy lawyer who is representing your best interests, Igor Hernandez is your guy.
If I could give an additional 5 stars for this review, I would! I am extremely satisfied with my overall experience with the law firm of Cornish, Hernandez, and Gonzalez. Partner Igor Hernandez handled my case from its inception, and I appreciate that he always kept me abreast about my case throughout the entire accident and injury claim. He is competent, knowledgeable, and works diligently to achieve the best results for his clients. I highly recommend.

Do You Want To Know if You Can Qualify for a Case?
Complete our contact form below or call our office, and we'll get back to you right away. Our proficient customer service team is available 24/7, 365 days a year.